heres a good run down as many people have 2 speed drills but have not seen the inner workings.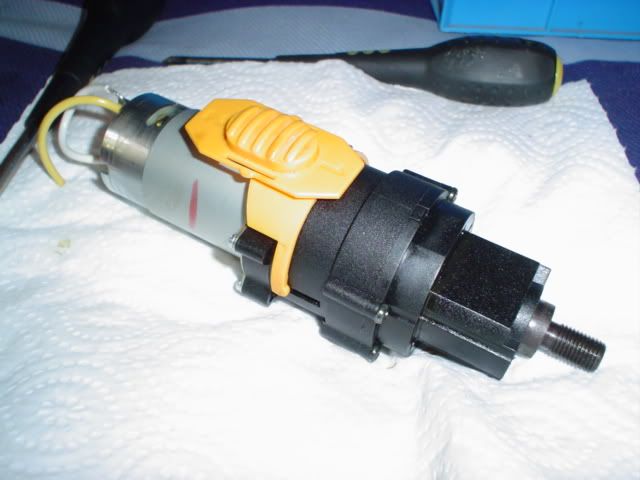 the drill with the chuck and clutch removed. as you can see plenty of resemblance to a normal drill. the D bit at the front and motor are exactly the same size so that would make for an easy transferel into an xu1 powered robot say
now the motor plate comes off. its made from thin steel it seems and screws in with 4 screws.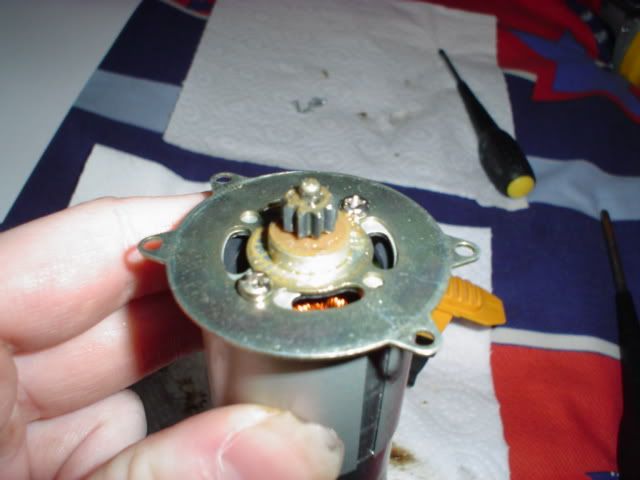 when the gearbox comes apart in two halves (they screw together with 4 screws) as such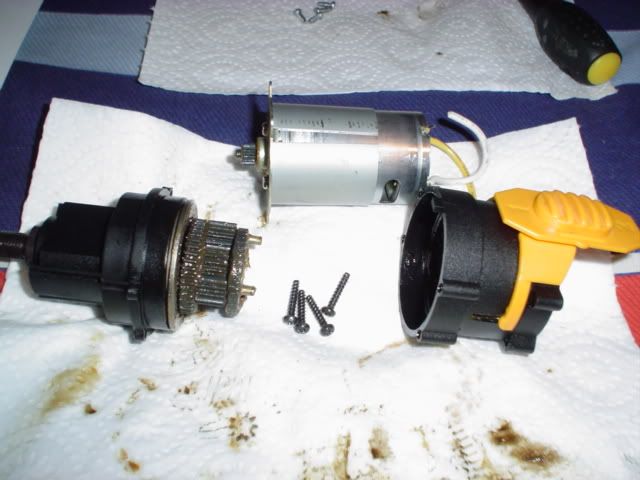 you get the second, third and fourth stage in one section of the gearbox and the first in the other (plastic)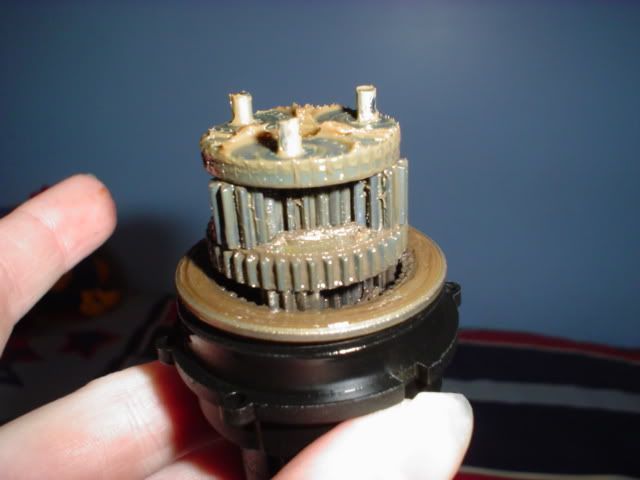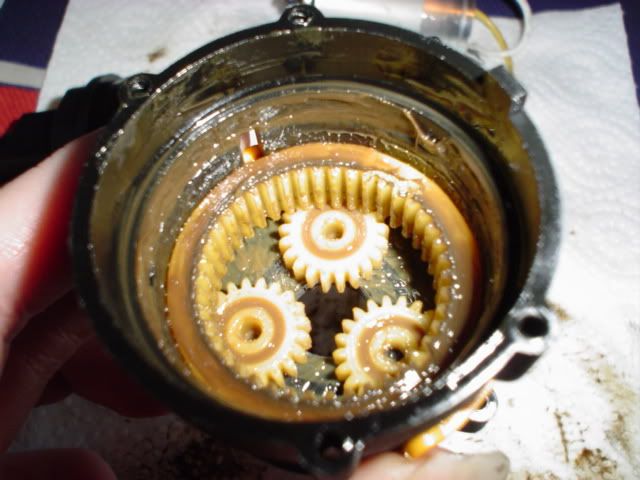 now the gearbox Re-assembly after dumping all the bits out lol. as you will notice the output plate is not one piece with the output shaft. the output shaft has a gear on it and the output plate a gear shape cutout so they mesh into each other as such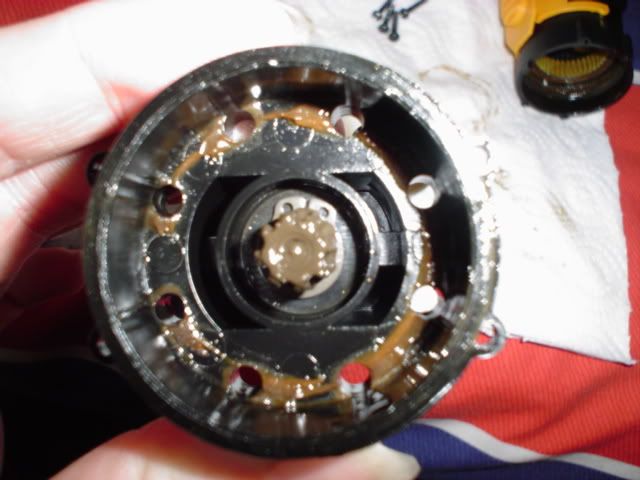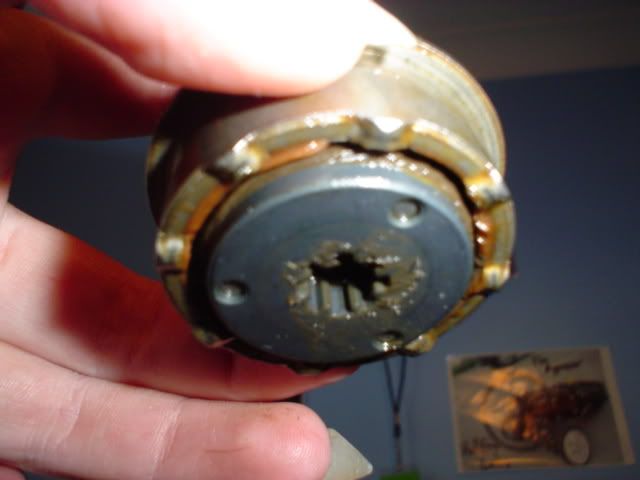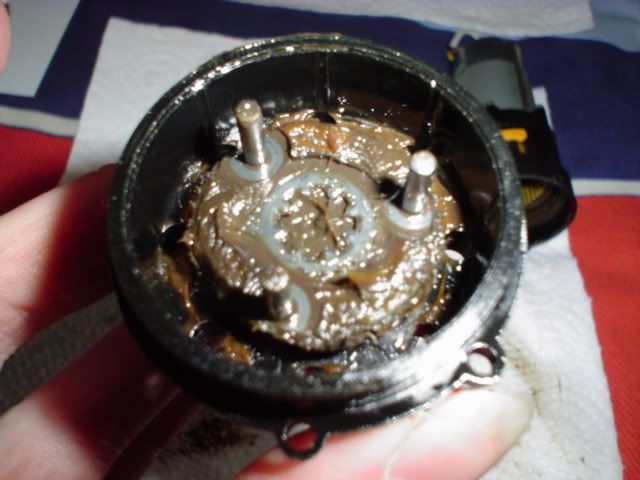 next on goes the ring gear which is significantly smaller than an xu1s. there is actually 3 ring gears in the gearbox. the lowest one you see in the upcoming picture, a moving one on the second stage and third stage to select high and low gear and one on the first stage thats cast into the plastic gearbox case. the gears also go onto taller and larger pins. the gears are metal and quite large.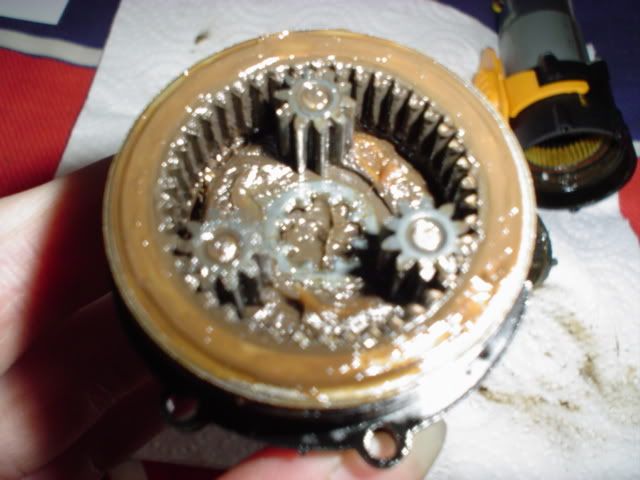 now the second stage. much alike a dewalt this second gear carrier is far larger than an xu1s, the gear on the bottom is huge. but unlike a dewalt there is only 3 pins.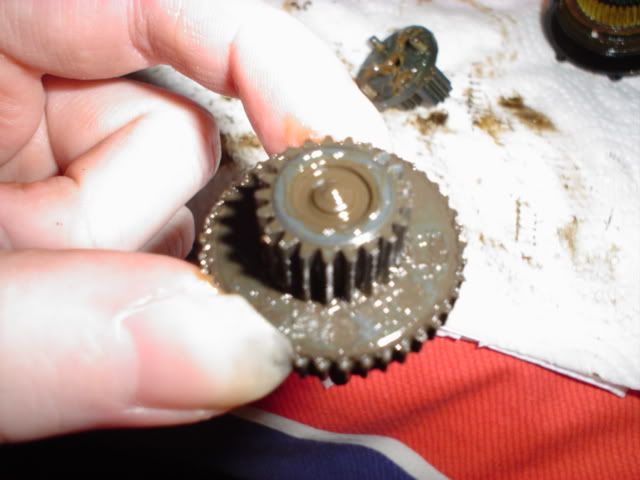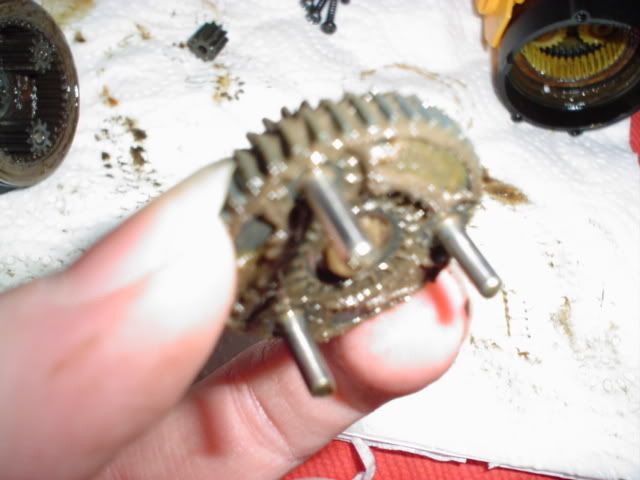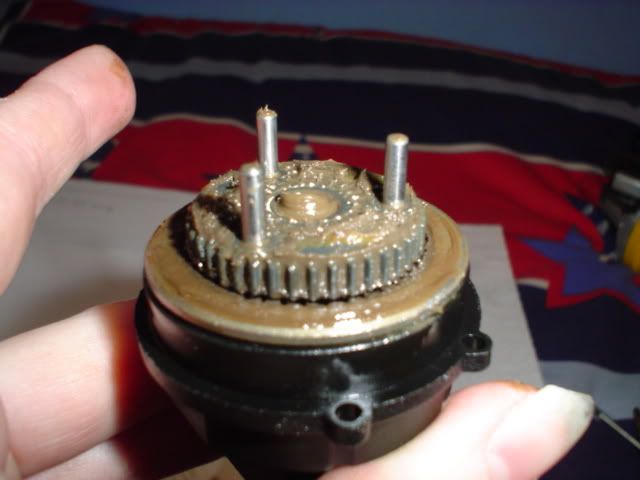 then the gears go on. they appear to be the same as in the fourth stage.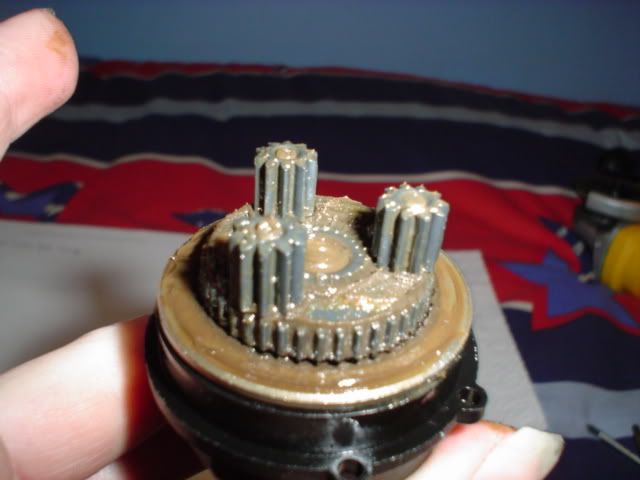 now the third stage, this stage sits in the first part of the casing nearest the motor but this is what it looks like when its setup.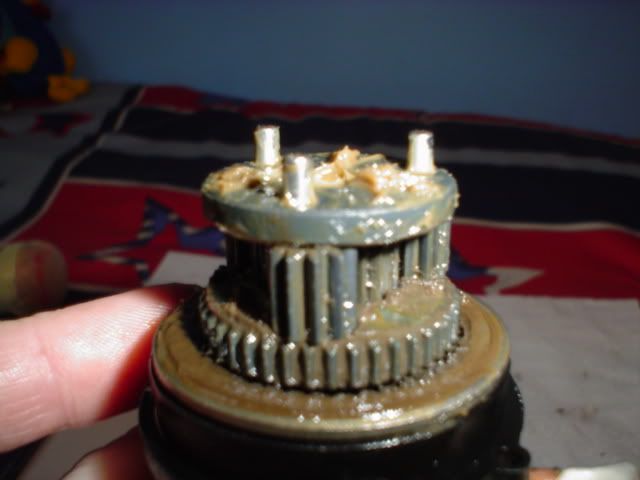 to change speeds the yellow ring gear shown in the below pic slides up to disengage from the lower stage to be put in low gear (fast) and slides down to engage with it for high gear (slow). i will be putting one of my dewalt locking rings in there to lock the thing in low speed.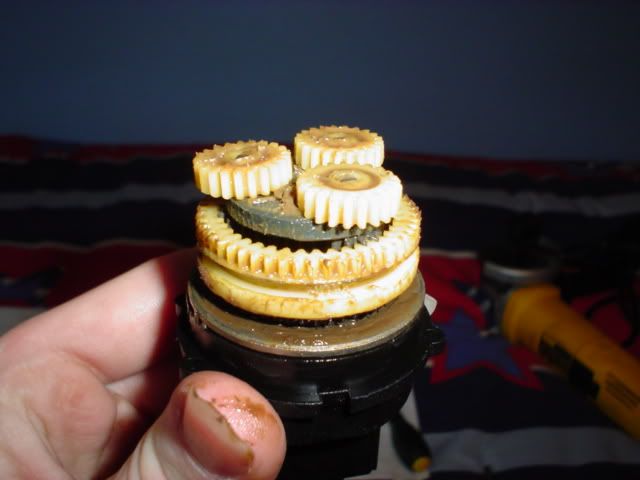 and the end product!