Rapture
---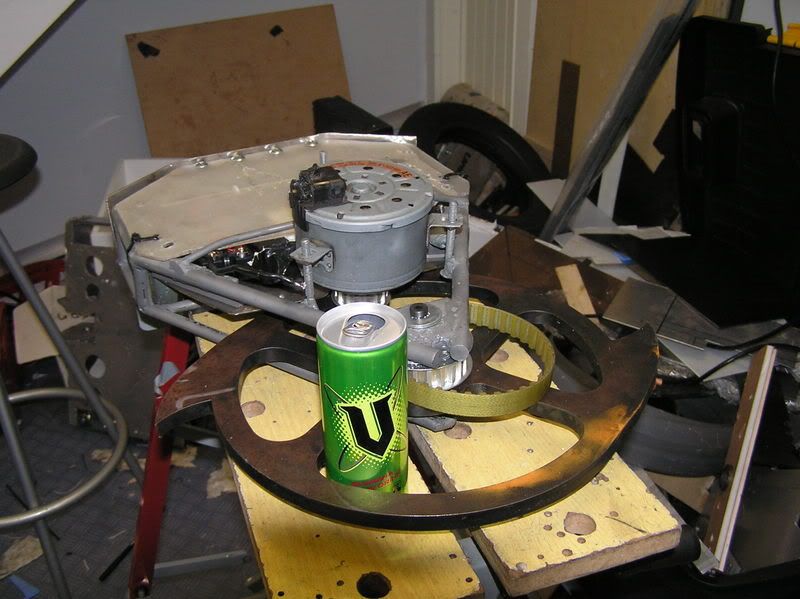 ---
Team:
Team Dyrodium
Builder:
Angus Deveson
Driver:
Angus Deveson
Class:
FeatherWeight
Chassis/Armour:
1/2" Solid High tensile steel rod, stainless and mild steel angle. Welded.
Weapon:
12mm Thick Bisalloy400 disk, 38cm diameter with 2.5cm weapon teeth. Driven from a 12v GPA ev motor at 28v. Weapon transmission by 16mm T10 timing belt with 2:1 reduction.
Drive:
Rate limited 18v DSE drills with custom squishy wheels.
Controller:
IBC
Batteries:
Eight cell A123 battery pack.
Combat Record:
RoboWars 5 Undefeated Champion.
Last Event:
RW5
---
Page was generated in 0.0078 seconds