IFI VICTOR 883 / 885 MODIFICATION TO PREVENT THE FETS SHORTING OUT
there have been many cases of the fets on the speed controller in question bending in large hits and shorting out on the top of the packages. not surprising as the fets are only held in via the solder joints on the bottom of the fets not bolted onto a heatsink as many are.
what you have to do to prevent this shorting out is wrap small cable ties through the holes in the fets as such in this arrangement. take care not to zap the fets by static when your putting the cable ties in! that would suck as they say.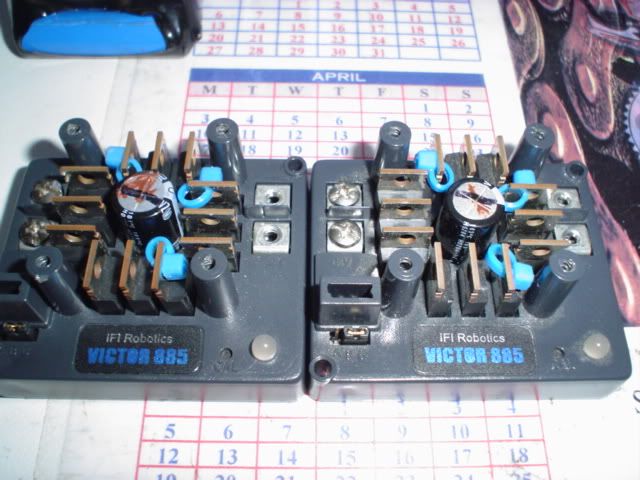 you only need 3 cable ties per speed controller. the two corner fets without cable ties do not need them. i am under the impression it will not matter if they become shorted. and make sure the heads of the cable ties are in those positions as the heads are really what stops the fets from being able to touch.
there you have it, simple modification :) invaluable. happy building!