The Next Project
---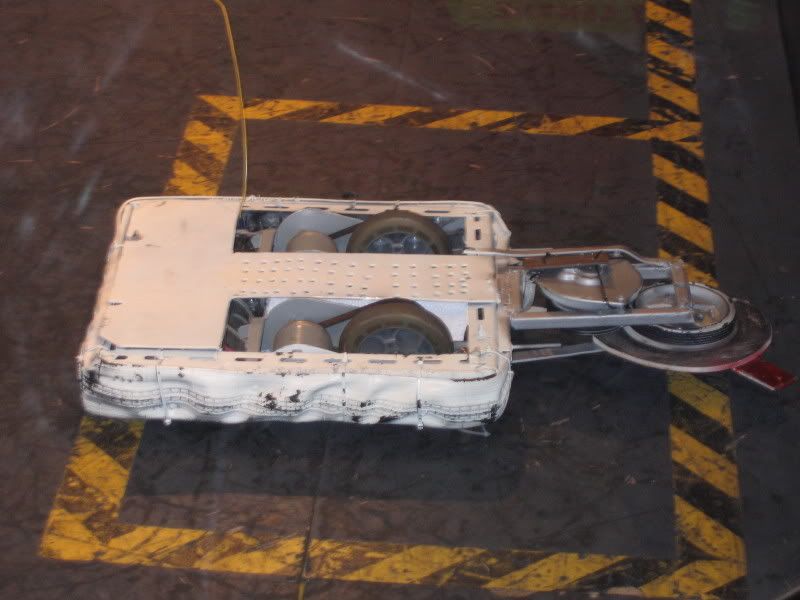 ---
Team:
NMO
Builder:
Neweyn Millen & Mat Owen
Driver:
Neweyn Millen
Class:
FeatherWeight
Chassis/Armour:
metalshelving with choppingboard armour
Weapon:
Spinning Bar fan motor powered
Drive:
Oatley Scooter motors
Controller:
RoboWars.org IBC Speedcontroller
Batteries:
2 * 12V 2400mah Packs
Combat Record:
3 wins : 12 losses
Last Event:
RoboWars3: Judgement Day
Achievements:
Finally I won something !!!! (at RBW3)
Information:
TNP has been a great learning curve. It has gotten off to a very rocky start but we're finally starting to get the formulea right. There's only a few issues to resolve the main one being radio interference.
---
Page was generated in 0.0107 seconds